"This Thee Combination Of New Trading Concept And Breakthrough Mathematical Technology Brings You The Most Accurate Day Trading Indicator Ever! (At Least From Our Rigorous Test)…"
  It detects high-probability trade setups based several tactics.

  Reacts to changes in market condition very fast, so you can capture the best trade opportunities…

  Gives you the most accurate alerts based on breakouts and consolidation zones…

  Our Forex Gold Stuff Indicator does NOT repaint and comes with full alert package…
Hi there,
I get it.
You love the thrill of day trading. And the profit it could bring. And you love the instant reward: You could enter a trade and exit it within a few hours, and see the gains almost immediately.
But day trading also means the roller coaster of excitement and fear. And on top of that, the biggest problem of day trading is that — it's almost impossible to reliably identify high-probability trades when you're dealing with the intraday time frames and the associated noise & whipsaw.
I remember when I first got started day-trading, there was so many false signals and noise… most of the time I would get stopped out almost as soon as I entered a position.
I got sick of it.
So I embarked on a journey to find a new approach to profitable day trading.
And I think I did it.
Here's the full scoop:
Based on Donchian breakouts and price patterns, our all-new "Gold Stuff" indicator is the most accurate trading tool I know of for scalping and day trading the intraday charts (works best from 5-minute and even daily time frame).
The indicator NEVER repaints. And because it uses purely price action to pick trade setups (our unique algorithm doesn't use ANY lagging indicator at all for pattern detection), it reacts to the market very fast.
That way, you can be sure you get in a profitable trade as early as possible… and extract as much profit as you can out of any intraday price movement.
Let's see how it works in real action on lower time frames for scalpers!
GBP/USD M1 Trading Chart
EUR/USD M5 Trading Chart
AUD/CHF M5 Trading Chart
USD/JPY M5 Trading Chart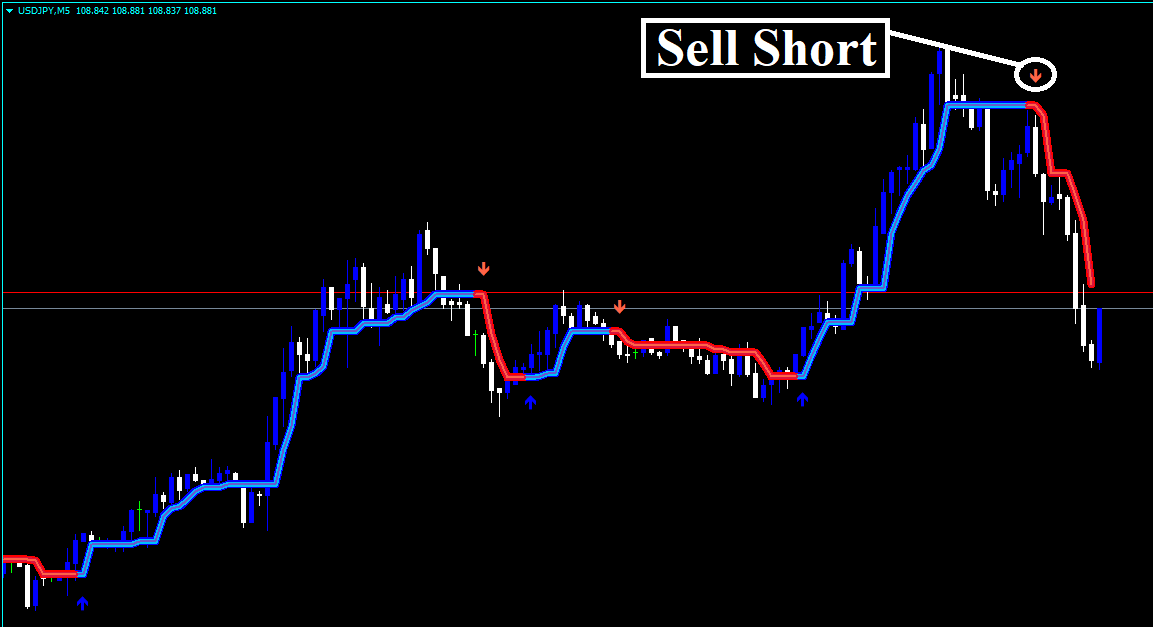 XAU/USD M5 Trading Chart
Fast and lightweight script runs on multiple charts.
Unfortunately many custom MT4 indicators work slowly or even crash the MetaTrader software.
Moreover, when you try to remove them from your trading platform they leave a logo or other objects on your screen requiring you to add the indicator again or reinstall your entire MT4 platform, which can be a very frustrating process.
Forex Gold Stuff is easy to install and run on your MT4 but it is also just as easily removed, if required. Although our trend indicator is quite a comprehensive tool it is still very lightweight because it was programmed from the ground up to be extremely fast and responsive.
Not only will it run on multiple charts but it can also run with different settings on each chart.
The end result is that you can easily run Forex Gold Stuff on multiple charts without slowing down the performance of your MetaTrader.
Let's check chart examples for day trading/swing trading:
NZD/CHF M30 Trading Chart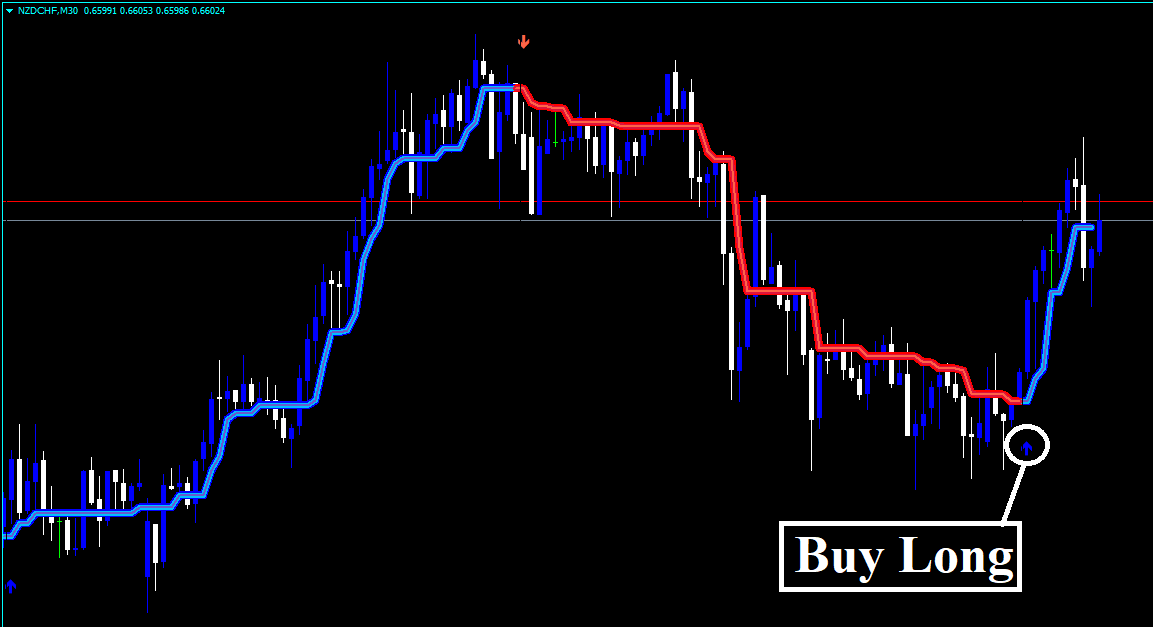 NZD/CAD H1 Trading Chart
AUD/USD H1 Trading Chart
USD/JPY H4 Trading Chart
USD/CHF Daily Trading Chart
EUR/USD Daily Trading Chart
Forex Gold Stuff Indicator has…
3 Methods For Alerting You To All The New Trading Opportunities
Forex Gold Stuff Indicator has multiple built-in alert systems that promptly notify you of new trading opportunities within seconds. Each alert gives you the Time, Currency Pair signal was generated on.
1. MT4 Platform Pop-up Alert with Sound
This box will pop up from the broker platform on your computer to notify you of a new trading opportunity, so you can take quick action.
2. Instant Email Notification
You can also choose to receive an email alert notifying you.
3. Push Notification to Your Mobile Phone
Finally, if for some reason you didn't notice those notifications because you were not in front of your computer, you can have an automatic notification sent to your mobile phone.
Here's what you will get when you join…
Software – You will get a full non-expiring version of the exact software with the same settings that I used to execute all those winning trades that I just showed you.
Support – I want to see you thrive at trading. And that's why I will give you my full support for anything at all. Whenever you need help just reach out to me to my personal email address.
Step-by-Step Beginner Friendly User Guide – My beginner friendly user guide will take you step-by-step and show you exactly how to install, setup and profit with the Forex Gold Stuff Indicator (it's really easy).
Updates – And of course updates are included absolutely free. If we find ways to improve Forex Gold Stuff Indicator even further, you will get access to the new updated versions immediately.
Limited time offer for 37$