This "Polynom Vision" Strategy Beats Any Strategy By A Long Mile… It Minimizes Lag, Eliminates Noise, Tracks Market Trends Reliably, And Get You Into The Trend Much Earlier At Exactly The Right Time…
What's more: The indicators doesn't repaint. Plus, it works on ANY currency pair, ANY financial instrument, ANY time-frame…
Hi there,
This "Polynom Vision" Strategy helps you identify trend reversals — quickly and accurately.
The secret behind its accuracy is the fact that the indicator COMBINES price action and multiple sophisticated market timing algorithms to determine these significant turning points in the markets.
That way, you can be sure you have the best chance to join the trend with perfect timing, and hopefully extract more profits from the trend than anybody else.
Once the Polynom Vision strategy has spotted a reversal, it clearly displays these Buy or Sell alerts on your charts… showing you exactly where possible reversals may occur.
In addition, it also gives you audio, visual, and pop-up alerts whenever a reversal is identified.
 Detects BOTH continuation market moves in direction of the trend AND reversal market moves against the trend…

 It helps you join the prevailing trend with near-perfect timing… and… it helps you determine when the current trend is exhausted, so you can prepare for an upcoming market reversal…

 It identifies all the important price movements… so you'd never miss a big move again…

 Our Smart Polynom Vision Strategy absolutely does NOT repaint…

 Works equally well in trend trading and counter trend trading mode…
Let's see how it works in real action on lower time frames for scalpers!
CHF/JPY on 1 minute chart with sell signal confirmed with currency meter
EUR/USD on 5 minute chart with perfect timing breakout signal
GBP/CAD on 5 minute chart with sell short breakout
NZD/CHF on 1 minute chart with buy long signal on volatile market conditions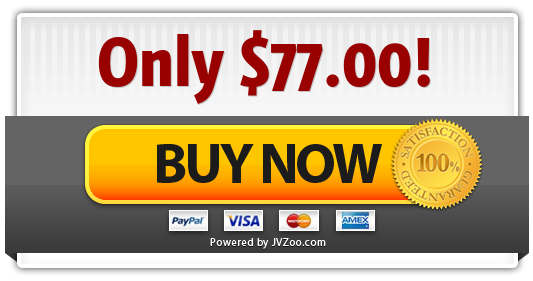 Why Most Forex Traders Can't Win
Let's face it…
Most people who get into forex trading lose more money than they gain.
There's usually one overwhelming reason for that.
They don't know the trading techniques appropriate for current market conditions, plain and simple. Polynom Vision Strategy solves that problem. With accurate signals coming from advanced algorithms, this forex tool is essential for anyone looking for easy genuine buy/sell signals.
Here is a list of all the benefits that Polynom Vision Strategy could give you:
Signal alerts package
Easy-to-use user experience
24/7 Email Support for any questions you might have
Profitable and accurate market predictions
Professionally developed trading tool
Takes the guesswork out of trading
Unchains you from the computer forever
Works on M1, M5, M15, M30, H1, H4 and D1 timeframes
Works on all currency pairs
1 Minute to install and start using
Amazing low price for so much value
Let's check chart examples for day trading:
CAD/JPY on 15 minute chart with buy long breakout
EUR/NZD on hour chart with sell short confirmed signal
NZD/CHF on 15 minute chart with buy long signal which is still up for more profit
GBP/NZD on hour chart with sell short trade confirmed by currency meter
Forex Polynom Vision Strategy has…
2 Methods For Alerting You To All The New Trading Opportunities
Forex Polynom Vision Strategy has multiple built-in alert systems that promptly notify you of new trading opportunities within seconds. Each alert gives you the Currency Pair, and the Time frame the signal was generated on.
1. MT4 Platform Pop-up Alert with Sound
This box will pop up from the broker platform on your computer to notify you of a new trading opportunity, so you can take quick action.
2. Instant Email Notification
You can also choose to receive an email alert notifying you.
So, do you think you will ever miss a trade opportunity again with all these notification options? Not ever again!
I am 100% confident about this.
Furthermore let's see how it works in real action for swing traders:
CAD/JPY on daily chart with buy long perfect timing entry
EUR/USD on 4 hour chart with sell short signal which moved instantly in our direction
USD/CAD on daily chart with sell short breakout 
GBP/NZD on 4 hour chart with sell short confirmed setup!
Here's what you will get when you join…
Software – You will get a full non-expiring lifetime version of the exact software with the same settings that I used to execute all those winning trades that I just showed you.
This also includes the built-in smart exit technology plus the signal notification system with 3 different options to choose from.
Support – I want to see you thrive at trading. And that's why I will give you my full support for anything at all. Whenever you need help just reach out to me to my personal email address.
Step-by-Step Beginner Friendly User Guide – My beginner friendly user guide will take you step-by-step and show you exactly how to install, setup and profit with the Forex Polynom Vision Strategy (it's really easy).
Updates – And of course updates are included for life, absolutely free. If we find ways to improve Forex Polynom Vision Strategy even further, you will get access to the new updated versions immediately.
HOW TO GAIN ACCESS
Give Me My Copy Of Forex Polynom Vision Strategy!
Okay, now you are 100% ready to gain access to this indicator software.
But you are probably curious to know the price.
Unfortunately, I can't give it away for free. I have staff, designers, programmers and tons of other expenses. It costs me a lot of time and money to develop, design and optimize trading tools like this one.
My team and I are doing everything we can to ensure you get reliable and powerful trading tools that can truly help you be successful in Forex.
But that doesn't mean I'm going to make it unaffordable. I want to make this decision as easy as possible for you. So, I'm going to give you full lifetime access for just $37.