Power Trend Indicator With Signals For MT4
Non-repainting, trend-following indicator optimized for the Meta Trader 4 trading platform
Surely you're familiar with this expression – 'The trend is your friend, follow it'. This statement remains to be the Holy Grail of the most successful traders.
The swing traders that look at daily charts and follow bigger market trends that can last for weeks or months are usually the real winners.
They trade less, but keep their positions open for a lot longer than most short term market speculators. Riding the trend for weeks allows them to gain bigger profits and pay less in trading and processing fees.
Larger trends can be quite tricky to spot and many novice traders struggle to recognize a strong trend. This is where our custom trend indicator can help you.
Rouflex Power is a technical, non-repainting MT4 trend indicator with free Forex signals. It is specifically designed to be intuitive and easy to use but it also features many advanced settings for professional trend traders.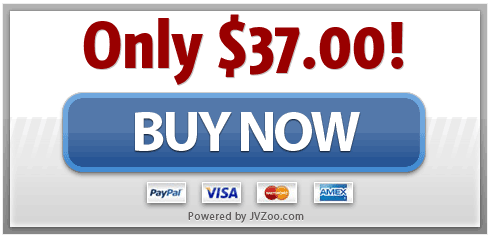 The Smart Display window positioned on the right corner in your trading chart shows dynamic price information by tick and it lets you have a quick insight into upper time frames without the need for tracking the price action in multiple windows.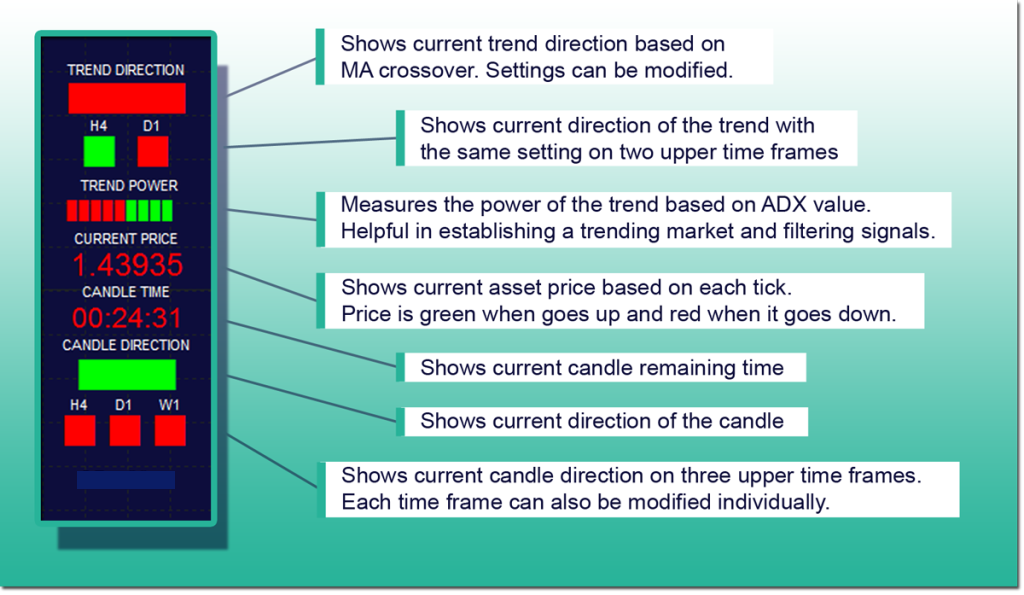 The unique on-screen display shows color-coded information, such as:
1. Trend Direction on Upper Time Frames
The trend on upper times frames is represented in the Smart Display as color-coded squares. The trend is analysed by indicator on upper time frames. So if you are looking at a 1 Hour chart, these squares will show the existing trend analysis on a 4 Hour and Daily charts.
2. Trend Power bar
This unique power bar displays the strength of a trend based on the Average Directional Index. When the trend is strong, the ADX power bar starts to display green bars. Red bars represent ADX values below 25 and green bars represent ADX values above 25. (More on this filter in the Technical section below)
3. Current Price in dynamic view
The Current Price follows each tick of the price action that is provided by the feed from your broker. This price dynamically changes color. When the price goes down, the lower values are shown in red. When the price goes higher, the numerical values are shown in green.
4. Candle Time countdown
Below the dynamic price is a candle counter which monitors the remaining time of each new candle on the chart. If you are in on a 4 Hour chart each candle is 4 hours long. This timer will count down to the next candle. This is can be very useful for timing your trades.
5. Candle Direction on upper time frames
This shows the current direction of the candles on upper time frames. These can also be configured to show candle direction on any time frame. This feature is useful for timing your trades.
Let's check chart examples on low time frames:
Above AUD/JPY on minute chart with perfect sell short trade confirmed with trend direction dashboard
Above EUR/AUD on 5 minute chart with perfect sell short trade confirmed with dashboard
Above EUR/JPY on 5 minute chart with perfect sell short trade confirmed with Trend dashboard
Above NZD/JPY on minute chart with perfect sell short trade confirmed with trend power dashboard
Fast and lightweight script runs on multiple charts.
Unfortunately many custom MT4 indicators work slowly or even crash the MetaTrader software.
Moreover, when you try to remove them from your trading platform they leave a logo or other objects on your screen requiring you to add the indicator again or reinstall your entire MT4 platform, which can be a very frustrating process.
Rouflex Power Strategy is easy to install and run on your MT4 but it is also just as easily removed, if required. Although our trend indicator is quite a comprehensive tool it is still very lightweight because it was programmed from the ground up to be extremely fast and responsive.
Not only will it run on multiple charts but it can also run with different settings on each chart.
The end result is that you can easily run Rouflex Power Strategy on multiple charts without slowing down the performance of your MetaTrader.
The beauty of the Rouflex Power Strategy is that it is simple to use but also very versatile. Many novice traders over-complicate their trading charts, sometimes viewing more than 5 indicators at once. In these type of a set ups some indicators will send conflicting signals and the user may feel mentally exhausted after each trading session.
Let's check chart examples for day trading: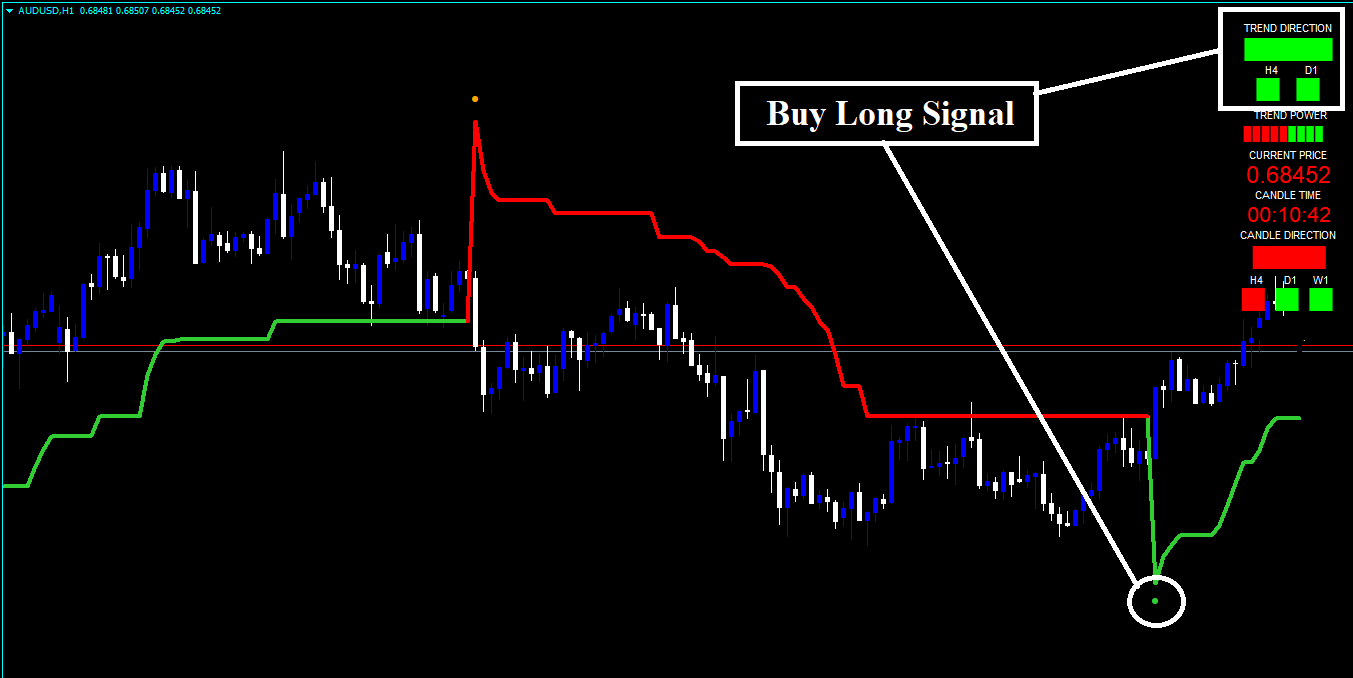 Above AUD/USD H1 chart with perfect buy long trade confirmed
Above EUR/CAD on H1 chart with perfect sell short trade which is up for more profit
Above AUD/USD on 15 minute chart with perfect buy long trade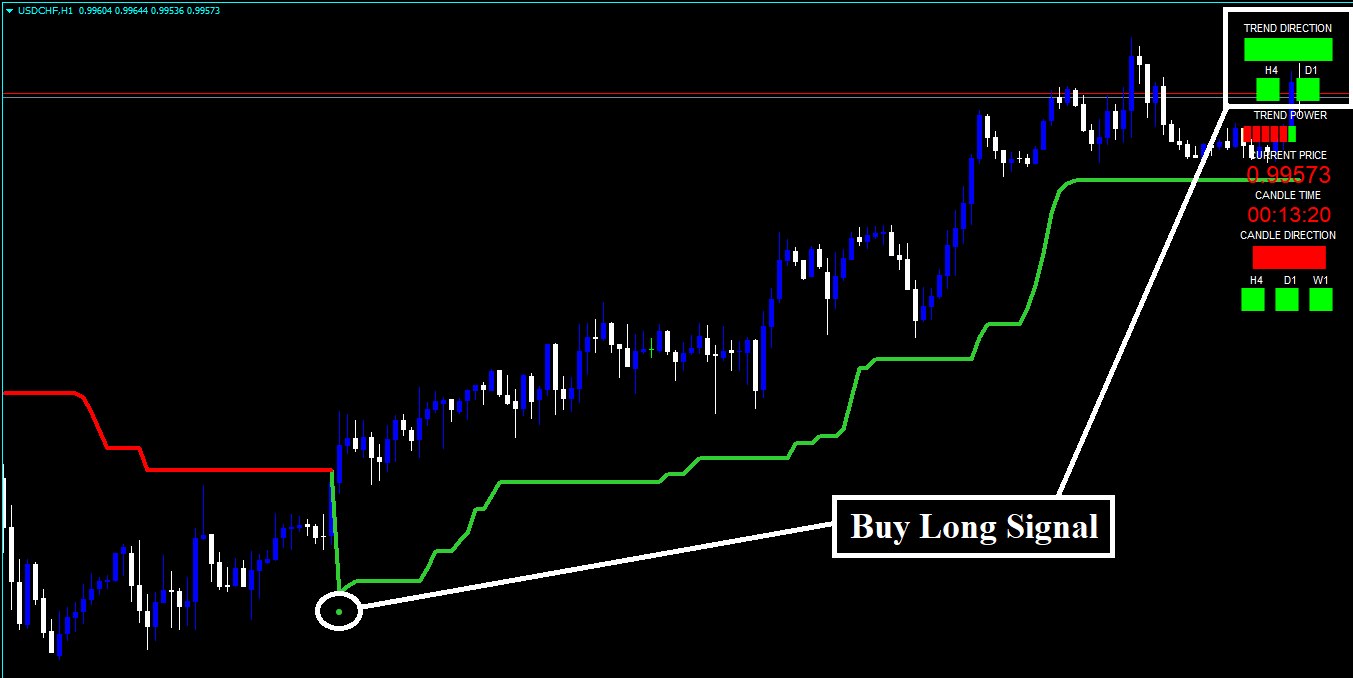 Above USD/CHF on H1 chart with perfect buy long trade which has more power to the upside
Above USD/JPY on H1 chart with perfect buy long trade on volatile market
FREE trading signals without subscription fees 
Rouflex Power Strategy will generate trading signals based on predefined settings. The UP and DOWN signals will notify you of each new trading setup as defined in the indicator's settings.
In addition to big arrows drawn on the charts the signals can be delivered as a small pop up window with a sound alert (as seen in image), email message, or a push notification sent to your mobile device such as phone or tablet.
Once the trend indicator is installed and running you will be able to receive free trading alerts continuously without any monthly fees.
The pop up alerts will notify you of each Rouflex Power signal – conditions defined by the Rouflex Power indicator and/or the user. You will no longer need to stay glued to your monitor screen for hours waiting for a favorable setup.
Use H1, H4, D1 charts for greater accuracy of the signals and to capture bigger market moves. The truth is that for most Forex traders more trades don't always translate into bigger winnings.
One to two good trades a week is all you really need to succeed.
UP/DOWN signals sent directly to your mobile or email
In addition to arrows on the chart and pop ups in MetaTrader our custom MT4 trend indicator will also send email alerts and push notifications to your mobile.
The email alerts, as well as other notifications can be switched ON or OFF in the indicator settings.
The trading signals can also be delivered to your mobile via a push notification. In order for this to work you will need to install the Meta Trader 4 App on your mobile.
Push notifications are sent almost instantaneously and because of that they are much faster than email.
In order to receive the trading signals to your email address or your phone, your MetaTrader 4 needs to be configured with your server details, email account, phone number, and it needs to be running.
Let's check chart examples swing trading: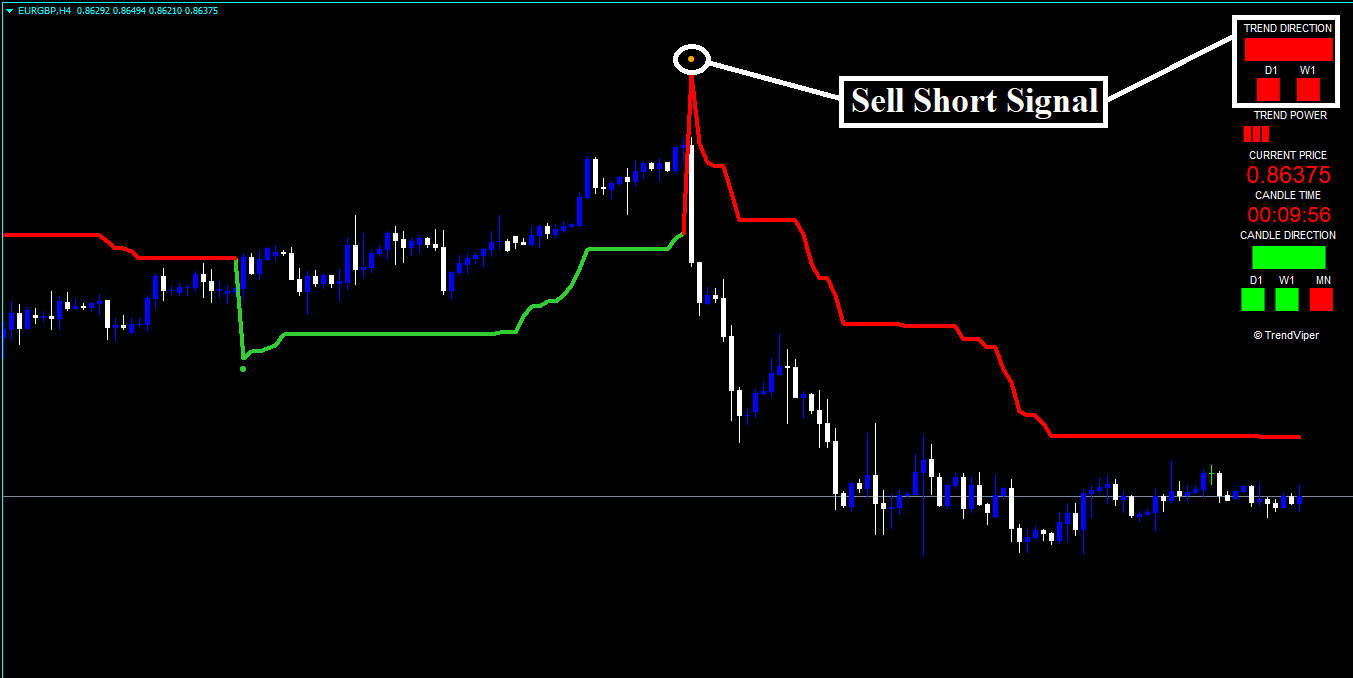 Above EUR/GBP on H4 chart with perfect sell short breakout trade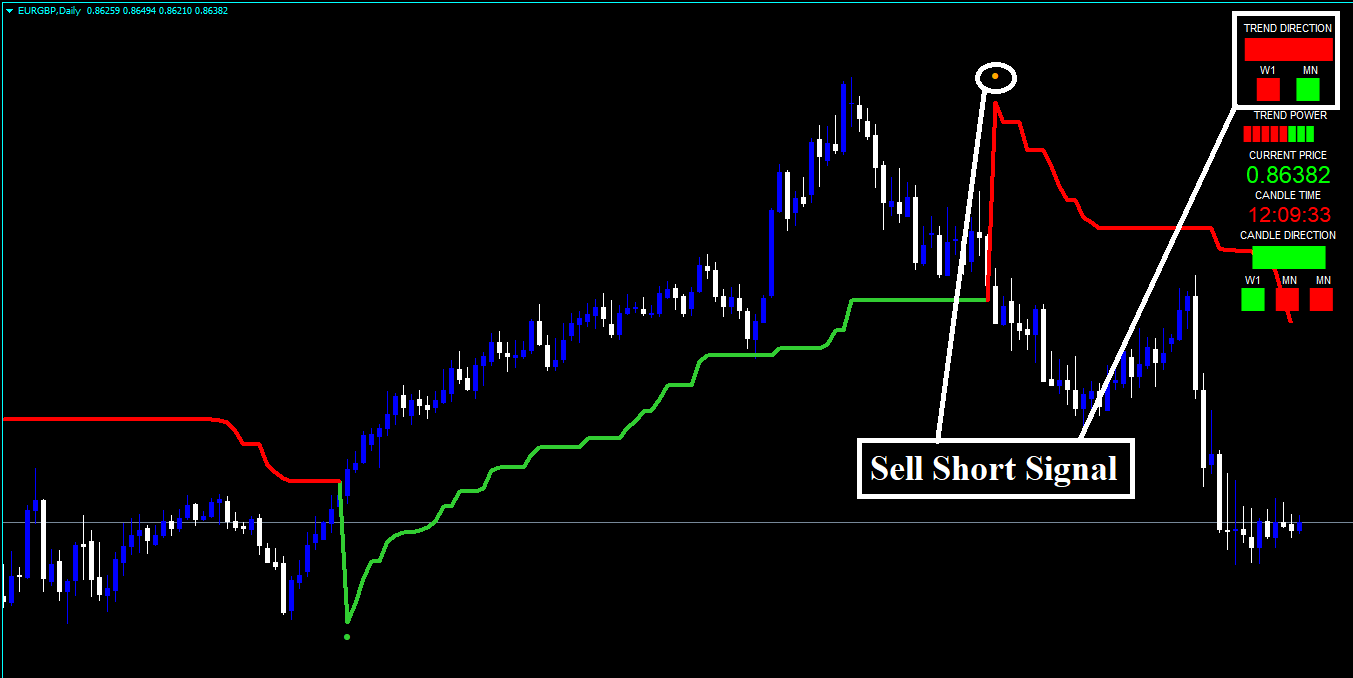 Above EUR/GBP on daily chart with perfect sell short trade for position traders
Above EUR/JPY on minute chart with perfect timing buy long trade which was confirmed by trend dashboard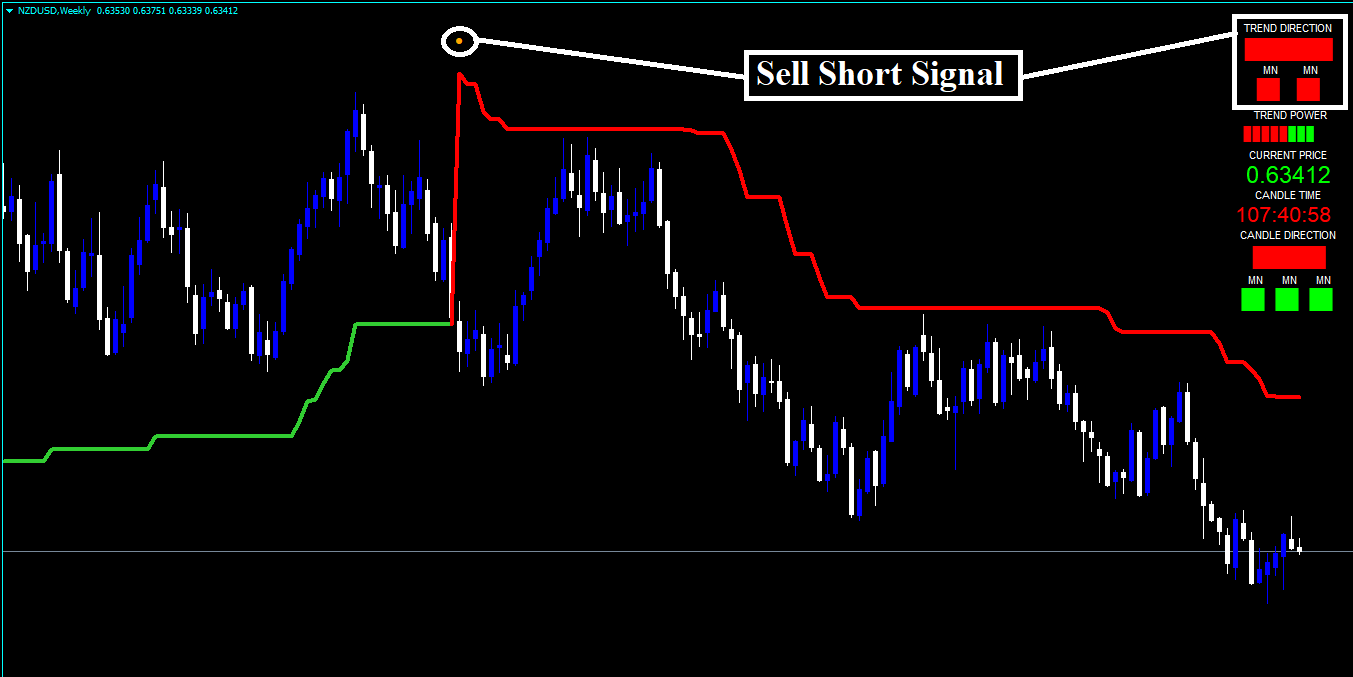 Above NZD/USD on weekly chart with perfect sell short trade which will go for more pips
Become A Profitable Forex Trader Today!
Start using the Rouflex Power Strategy today, a proven FX system that works!
Load the system onto your Metatrader 4 charts and start profiting from today!
Here's what you will get when you join…
Software – Forex Rouflex Power MT4 Forex System (2 indicators, template, manual)
This also includes Popup Alerts, Email Alerts, Push Alerts & Sound Alerts
Support – I want to see you thrive at trading. And that's why I will give you my full support for anything at all. Whenever you need help just reach out to me to my personal email address.
Step-by-Step Beginner Friendly User Guide – My beginner friendly user guide will take you step-by-step and show you exactly how to install, setup and profit with this Strategy (it's really easy).
Updates – And of course updates are included for life, absolutely free. If we find ways to improve strategy even further, you will get access to the new updated versions immediately.
Buy Forex Rouflex Power Strategy For Only $37.00